AutoNation, America's largest automotive retailer, through its bold leadership, innovation and its comprehensive brand extensions, is transforming the automotive industry. As of September 30, 2017, AutoNation owned and operated 361 new vehicle franchises from coast to coast. AutoNation has sold over 11 million vehicles, the first automotive retailer to reach this milestone.
AutoNation's success is driven by a commitment to delivering a peerless experience through customer-focused sales and service processes. Through its Drive Pink initiative, AutoNation is committed to drive out cancer, create awareness and support critical research. AutoNation continues to be a proud supporter of the Breast Cancer Research Foundation and other cancer-related charities.

Sirius XM Holdings Inc. (NASDAQ: SIRI) is the world's largest radio company measured by revenue and has approximately 32.2 million subscribers. SiriusXM creates and offers commercial-free music; premier sports talk and live events; comedy; news; exclusive talk and entertainment, and a wide-range of Latin music, sports and talk programming. SiriusXM is available in vehicles from every major car company and on smartphones and other connected devices as well as online at siriusxm.com. SiriusXM radios and accessories are available from retailers nationwide and online at SiriusXM. SiriusXM also provides premium traffic, weather, data and information services for subscribers through SiriusXM Traffic™, SiriusXM Travel Link, NavTraffic®, NavWeather™. SiriusXM delivers weather, data and information services to aircraft and boats through SiriusXM Aviation™ and SiriusXM Marine™.
In addition, SiriusXM Music for Business provides commercial-free music to a variety of businesses. SiriusXM holds a minority interest in SiriusXM Canada which has approximately 2.8 million subscribers. SiriusXM is also a leading provider of connected vehicles services, giving customers access to a suite of safety, security, and convenience services including automatic crash notification, stolen vehicle recovery assistance, enhanced roadside assistance and turn-by-turn navigation. SiriusXM provides live coverage of IndyCar events on SiriusXM Ch. 209 or online Ch. 970.

Arctic Wolf is one of the fastest-growing cybersecurity companies globally on a mission to end cyber risk. The company's marquee solution, the Arctic Wolf Security Operations platform, enables customers of all sizes to easily and effectively manage their security operations with a click of a button, seamlessly unifying their existing security tools into one experience ensuring protection against all cyber attacks.
By combining the power, speed, and scale of the Arctic Wolf Platform and the company's pioneering Concierge Delivery model, Arctic Wolf empowers its customers to effectively strengthen their security postures in an increasingly consequential cyber threat landscape. Cleveland-Cliffs is the largest flat-rolled steel producer in North America. Cliffs is also the largest manufacturer of iron ore pellets in North America. The Company is vertically integrated from mined raw materials, direct reduced iron, and ferrous scrap to primary steelmaking and downstream finishing, stamping, tooling, and tubing. We are the largest supplier of steel to the automotive industry in North America and serve a diverse range of other markets due to our comprehensive offering of flat-rolled steel products. Headquartered in Cleveland, Ohio, Cleveland-Cliffs employs approximately 27,000 people across its operations in the United States and Canada.
Steel is one of the most recycled materials in the world and is critical to building a clean energy future. Cliffs is proud to make some of the most advanced steel in the world, right here in the United States. In addition, steel is a key component in the production of renewable power and the manufacturing of electric vehicles to promote sustainability in our everyday lives. In short, steel is part of the solution to combating climate change. Cliffs' stands out from the rest as its steel is sourced and produced in the Great Lakes region. Meyer Shank Racing is proud to partner with Cleveland-Cliffs and their dedicated team members as they innovate green steel for blue lakes.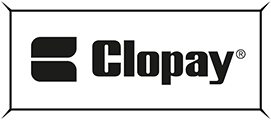 Founded in 1964, Clopay Corporation ("Clopay") is the largest manufacturer and marketer of garage doors and rolling steel doors in North America. The company sells residential and commercial overhead sectional doors through leading home center retail chains and a network of over 2,500 independent professional dealers. Rolling steel doors and grilles for commercial, industrial, institutional, and retail use are sold under the CornellCookson brand. Clopay is headquartered in Mason, Ohio, and operates four manufacturing facilities and 52 distribution centers throughout the U.S. and Canada.

Poly (NYSE: POLY) creates premium audio and video products so you can have your best meeting — anywhere, anytime, every time. Our headsets, video and audio-conferencing products, desk phones, analytics software and services are beautifully designed and engineered to connect people with incredible clarity. They're pro-grade, easy to use and work seamlessly with all the best video and audio-conferencing services. Poly MeetingAI delivers a broadcast quality video conferencing experience with Poly DirectorAI technology which uses artificial intelligence and machine learning to deliver real-time automatic transitions, framing and tracking, while NoiseBlockAI and Acoustic Fence technologies block-out unwanted background noise. With Poly (Plantronics, Inc. – formerly Plantronics and Polycom), you'll do more than just show up, you'll stand out.

Established in 1978, Fieldsheer was the first company to introduce heated motorcycle apparel for chilly rides in unpredictable conditions. Today, it is unlike any other heated apparel company- because it is a technology company. Their Mobile Warming line is a technology platform, the only heated apparel company in the U.S. market that owns its full supply chain, from hardware R&D, battery design, to cut-and-sew, and app development.
Besides its Mobile Warming line of Bluetooth-operated apparel and accessories, Fieldsheer also produces Mobile Cooling, a line of clothing that not only cools the wearer through the use of drirelease® technology "built into" each thread of fabric but also provides odor-fighting and sun-protection properties.

RCD RV Supercenter is one of Central Ohio Largest RV dealerships with 3 convenient locations in Heath, Pataskala and Delaware. The company has been family owned and operated since 1973. They carry a large selection of new models as well as a wide variety of pre-owned RV's.
RCD RV Supercenter provides superior customer service and has an entire team that consists of professional sales members, finance experts, service technicians, and a knowledgeable parts and accessories staff to support the customer with all of their RV and camping needs. RCD RV Supercenter prides itself on having well-trained experts that strive for customer satisfaction. With over 650 RV's in stock and top manufacturers on their lots, RCD RV is your go to spot for all of your camping needs!

Roberts Service Group, formerly Roberts Electrical Construction Company, has been serving the Central Ohio area for over 30 years and have always been committed to providing customers with a friendly, well-trained staff to provide quality installations within budget and maintaining a high level of customer satisfaction.
Roberts Service Group provides customers with everything from traditional electrical services to renewable energy, Roberts Service Group can provide you with the most cost effective options and services to meet your energy needs.

Acura is a leading automotive luxury nameplate that delivers Precision Crafted Performance through advanced product design and innovative technologies like Acura Super Handling All-Wheel Drive (SH-AWD®) and Precision All-Wheel Steer™ (P-AWS®). On March 27, 2016, Acura will celebrate the 30th anniversary of its launch as the first luxury nameplate from a Japanese automaker.
The Acura lineup features five distinctive core models – the RLX luxury flagship sedan, the TLX performance luxury sedan, the ILX sport sedan, the 5-passenger RDX luxury crossover SUV, and the Acura MDX, America's all-time best-selling three-row luxury SUV. This spring, Acura launched the next-generation, electrified NSX supercar as a new and pinnacle expression of Acura Precision Crafted Performance.
HPD was founded in 1993 to spearhead Honda's entry into Indy car racing. No other manufacturer has matched Honda's success in Indy cars, which includes 217 race victories, 15 drivers' championships, six competitive manufacturers' championships and 10 Indianapolis 500 victories since 2004.
In addition to Indy car competition, HPD and Honda have a history of success in the classic endurance sports car races, including a pair of LMP2 wins and a privateer LMP1 victory at the 24 Hours of Le Mans since 2010; as well as multiple American Le Mans Series championships and five LMP2 class victories at the 12 Hours of Sebring since 2007. HPD's Honda engines have recorded 74 race wins at endurance sports car races around the world, with 70 of those victories coming in the HPD-developed line of sports prototype cars.
HPD offers a complete line of race engines for cars from grass roots to pinnacle; for professional, amateur and entry-level racers. For more information about HPD and the company's racing product lines.

Curb Records is one of the world's leading independent music companies. Owned and operated by Mike Curb since 1962, Curb Records has achieved 433 number one records, over 1,500 hundred Top Ten records and charted over 4,500 total records. Today's roster includes some of the top names in Country, Christian and Pop/Rock music. Curb Records was honored as Billboard Magazine's 2001 Country Music Label of the Year and Radio & Records Magazine's 2005 Overall Gold Label of the Year. Mike Curb has competed within the motorsports industry for over 40 years.

AERO™ Advanced Paint Technology is an environmentally sustainable film-based paint solution that eliminates the need for harmful sprayers. AERO was initially designed for The Boeing Company as a lightweight paint film technology for the 787 Dreamliner. As such, the technology provides significant performance gains in weight reduction while enabling the finish to be a fully strippable system. AERO has proven to be successful in the motorsports industry due to the ease of install, significant weight savings, and greatly enhanced durability.

CAP & Associates, Inc. was established in 1981 by Charlene A. Prosnik to design and manufacture store fixtures and displays, and the firm utilizes a 110,000 square feet plant that houses the equipment and resources to produce anything from a single prototype to full store packages as well as large volume production runs. CAP& Associates expertise can be found all around Michael Shank Racing's 20,000 square foot shop, with everything from the team meeting rooms and engineering offices to the custom trophy and helmet display all benefiting from CAP & Associates design, production, and fulfillment process.
Contact Meyer Shank Racing
3001 Etna Parkway
Pataskala, Ohio 43062
Office Phone: 740.964.9998