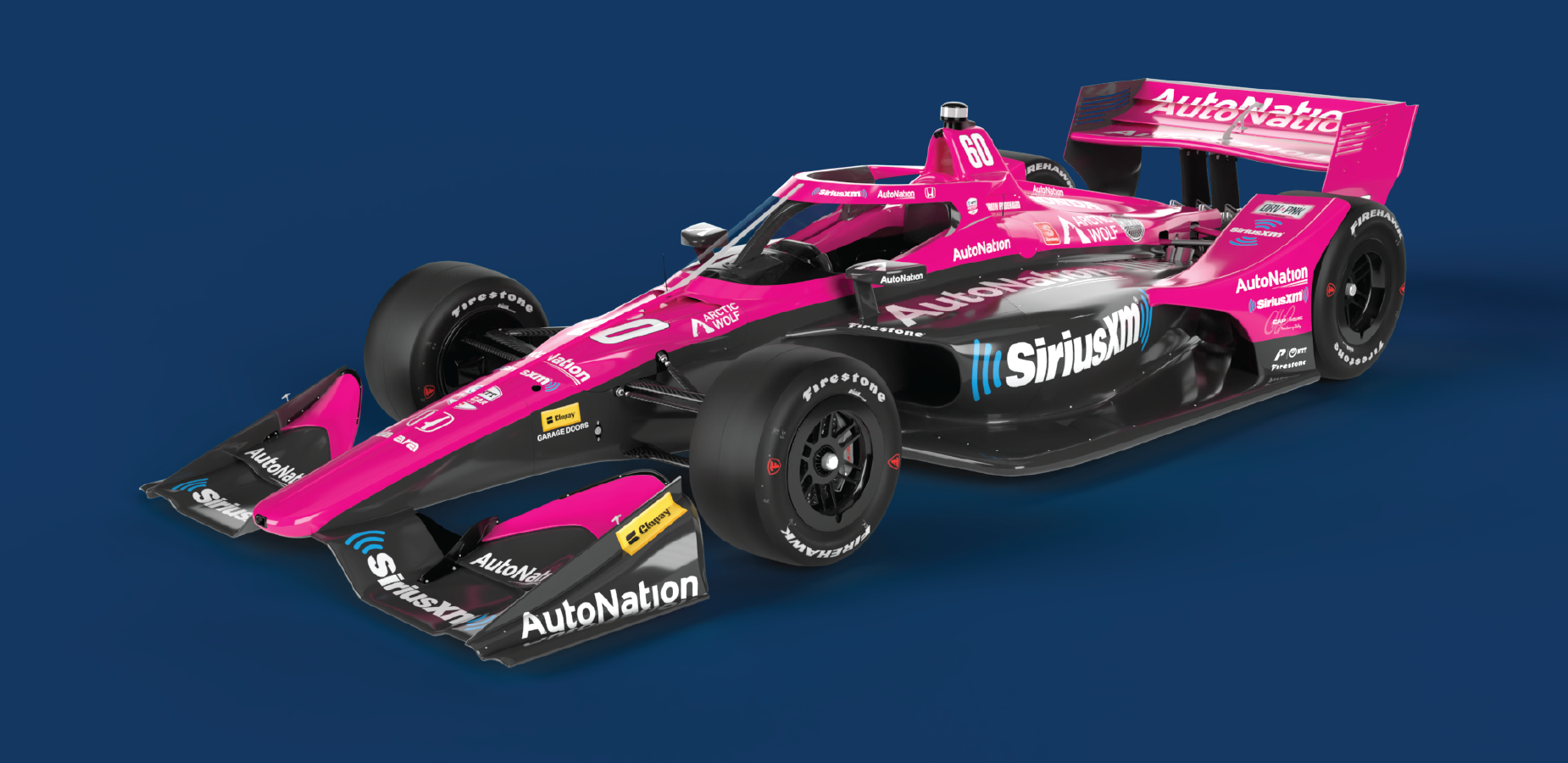 Dallara IR-12 Chassis with Dallara IR-18 Aero Kit
Construction Monocoque contains cockpit, fuel cell and front suspension; engine is stressed (integral) member of chassis; rear assembly contains bellhousing, gearbox and rear suspension members
Materials Carbon fiber, kevlar and other composites
Weight Approximately 1,700 lbs (Road/Street Courses), 1,690 lbs (Short Ovals) and 1,655 lbs (Speedways) (Does not include fuel, driver, drink bottle and contents and driver equivalency weight)
Length Approximately 201.7 inches
Width 76.5 inches maximum, 75.5 inches minimum (75.75 inches minimum and 76.75 inches maximum for ovals) measured outside rim to rim.
Height Approximately 40 inches
Wheelbase 117.5 to 121.5 inches
Wheel Size
Front: 15″ dia., 10″ wide, min. weight: 13.48lbs
Rear: 15″ dia., 14″ wide, min weight: 14.7lbs
Tires Firestone Firehawk
Front dia.: 26″ max., 25″ min.
Rear dia.: 27.5″ ma., 26.5″ min.
Brakes PFC CR90 monobloc aluminum calipers with PFC carbon-carbon brake discs and pads.
Gearbox XTRAC #1011 gearbox. Six forward gears, one reverse gear, Mega-Line Assisted Gear Shift (paddle-shift)
Fuel Cell Single, rupture-proof cell, 18.5 U.S. gallons (standard)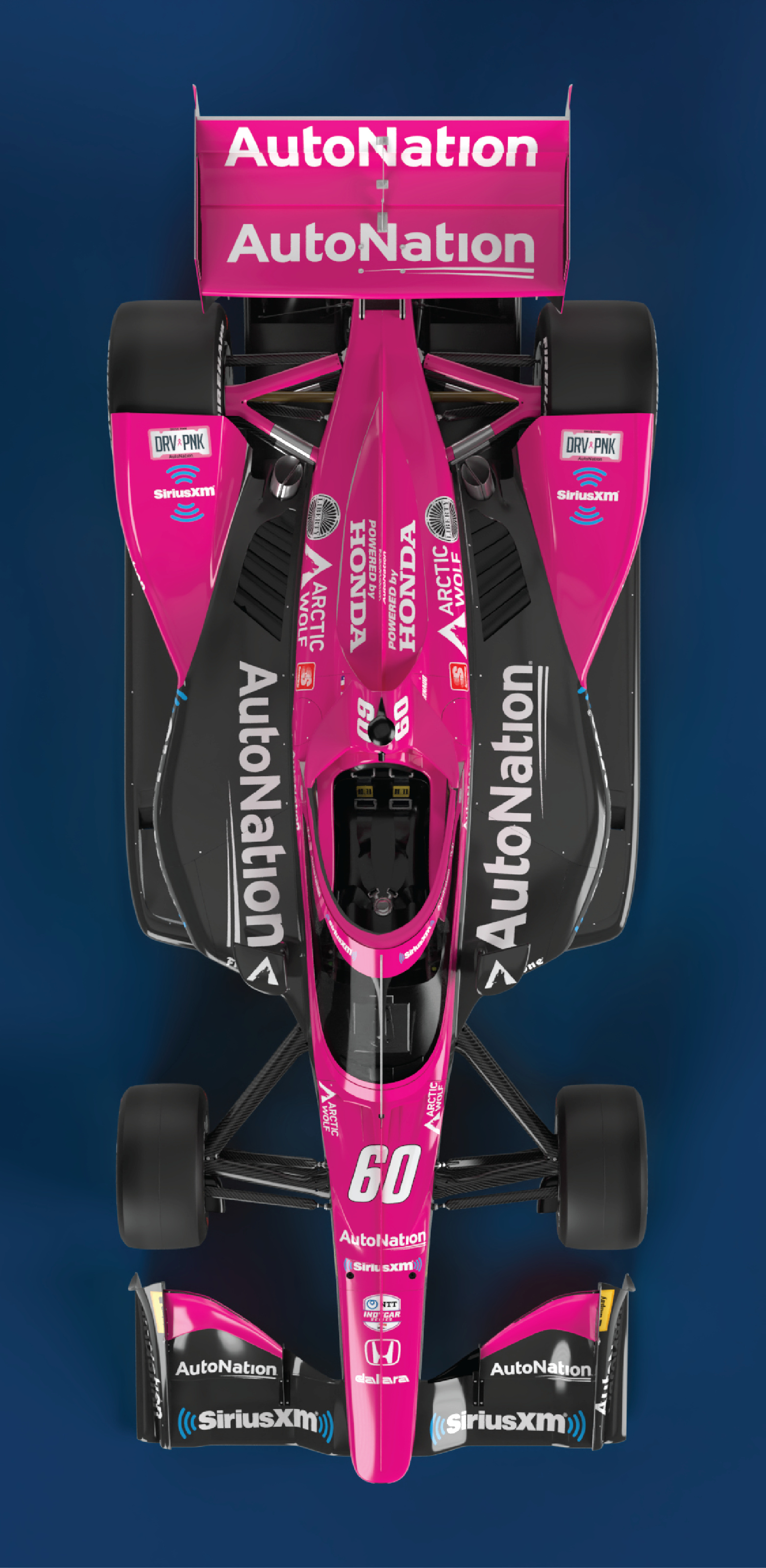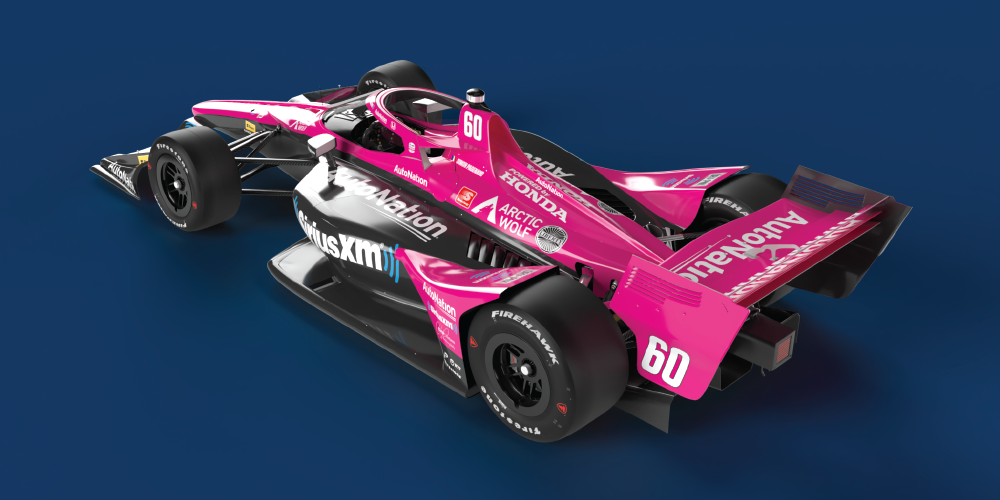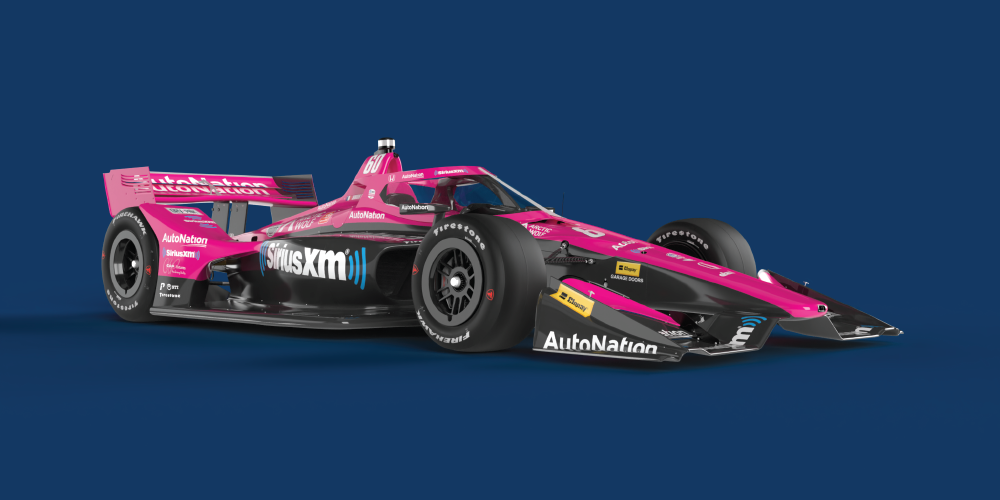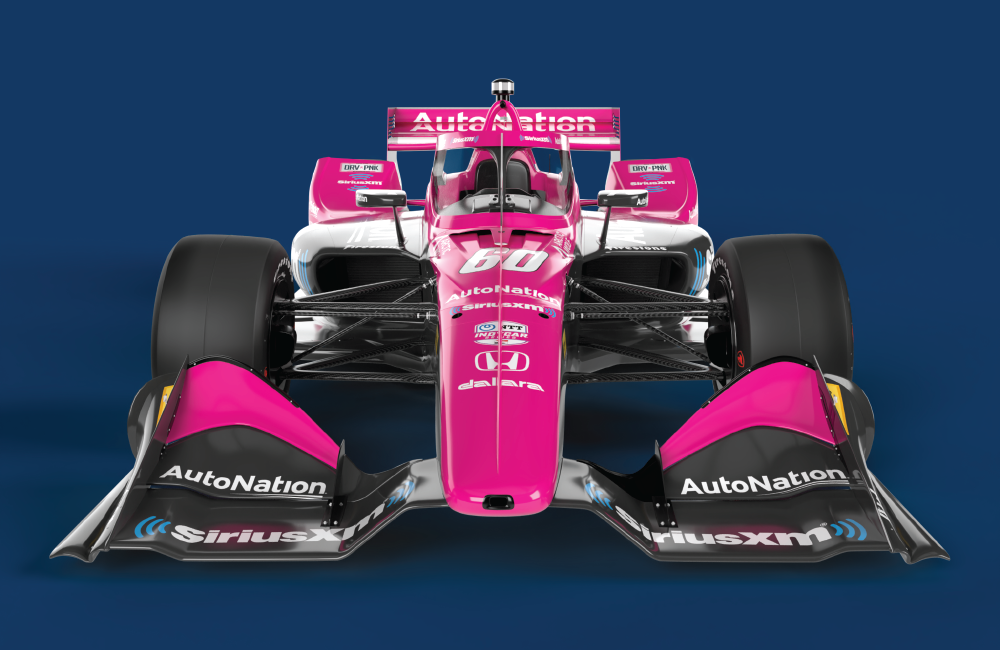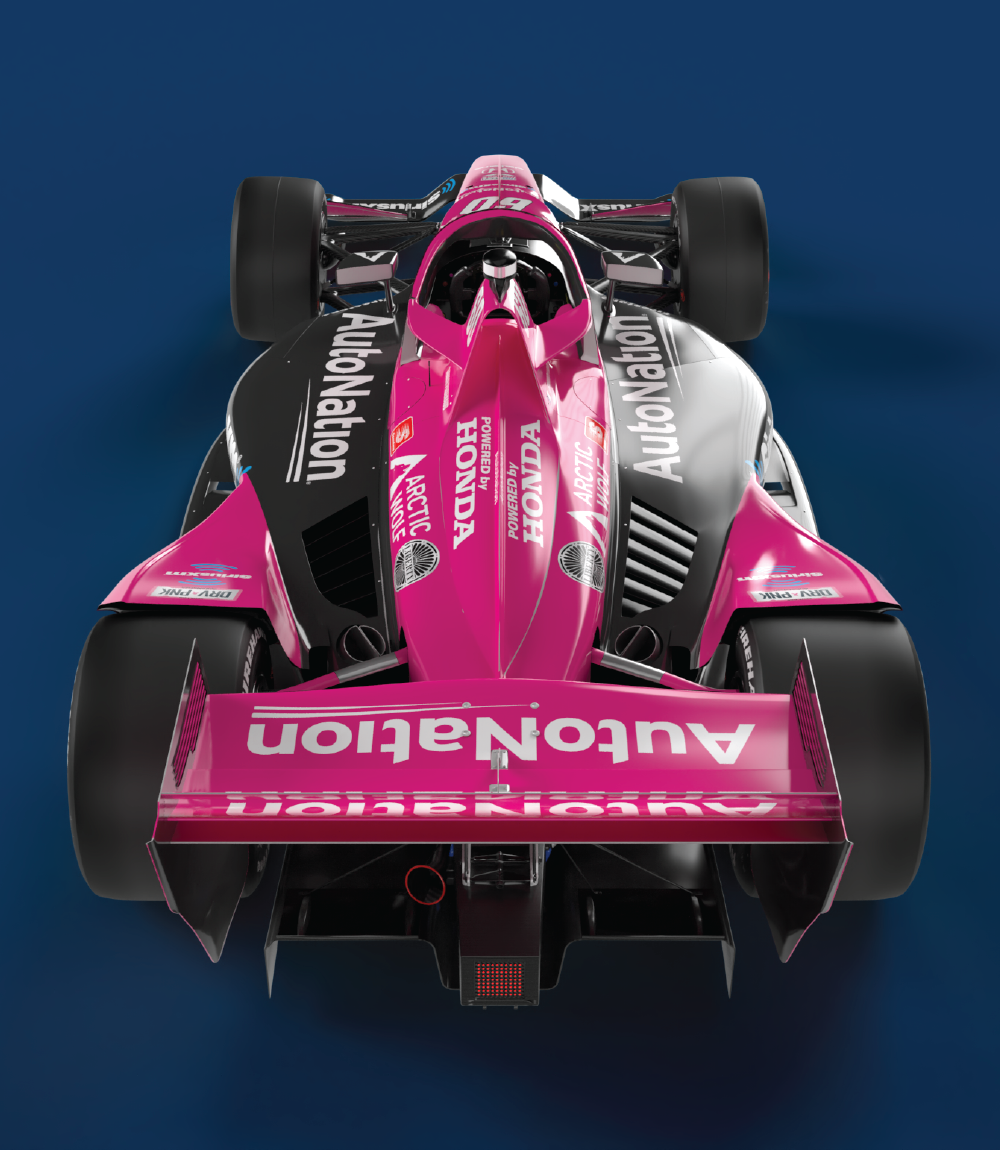 Honda Indy Turbo V-6 Engine
H122TT SERIES
Honda's engine for the 2022 NTT INDYCAR SERIES, the tenth year of the turbocharged V6 era, is designated the HI22TT [Honda IndyCar 2022 Twin Turbo].  Honda and Chevrolet again will compete for the IndyCar Manufacturers' Championship.
Honda's HI22TT is a 2.2-liter, six-cylinder, twin-turbocharged engine. Cylinder bore is restricted to a maximum of 95mm, while stroke is free. Maximum engine revolutions per minute are a series-mandated 12,000 rpm.
Features of the engine include direct fuel injection, two Borg-Warner turbochargers, "Drive-by-Wire" throttle technology and a series-spec Cosworth Engineering Engine Control Unit (ECU).
SPECIFICATIONS
Engine Type Twin turbocharged, fuel-injected, aluminum alloy V6
Displacement 2.2 liters (134.25 cubic inches)
Valve Train Dual overhead camshaft, four valves per cylinder
Crankshaft Alloy steel, four main bearing caps
Pistons Forged aluminum alloy
Connecting Rods Machined alloy steel
Ignition System Inductive
Injection System Electronic combined direct and indirect fuel injection
Lubrication Dry sump system, featuring multi-stage scavenge pumps
Cooling Single mechanical water pump feeding a single-sided cooling system
Transmission Six-speed sequential, paddle-operated, with a hand-operated clutch
Fuel IndyCar Series-mandated E85 race fuel
Weight Approximately 250 lbs. (112.5 kg.), series-mandated minimum weight
Contact Meyer Shank Racing
3001 Etna Parkway
Pataskala, Ohio 43062
Office Phone: 740.964.9998